Slim Chickens at Crawley Leisure Park
Slim Chickens, located in Unit 12 at Crawley Leisure Park, offers US-style chicken-based food.
The chicken is halal, according to https://www.halaljoints.com/restaurant/3lz9klh0c2hgt-slim-chickens-crawley-london-halal-food-restaurant.
Opening Hours
For some reason, the Slim Chickens website does not mention the opening hours of any of its branches. The company's website as a whole is inaccessible to web browsers which have Javascript switched off, a standard security feature. Those measures will succeed in keeping some of those pesky potential customers away, but to do the job properly the company may want to think about placing barbed wire fences and armed guards outside its restaurants.
The equally useless Crawley Leisure Park website doesn't mention Slim Chickens at all (when checked in September 2023), let alone list its opening hours.
Nevertheless, it's safe to assume that Slim Chickens in Crawley Leisure Park is open at some point in the evenings, and may well be open in the afternoons, too.
Location
Slim Chickens occupies Unit 12 at Crawley Leisure Park, next to the Hollywood Bowl (Unit 2):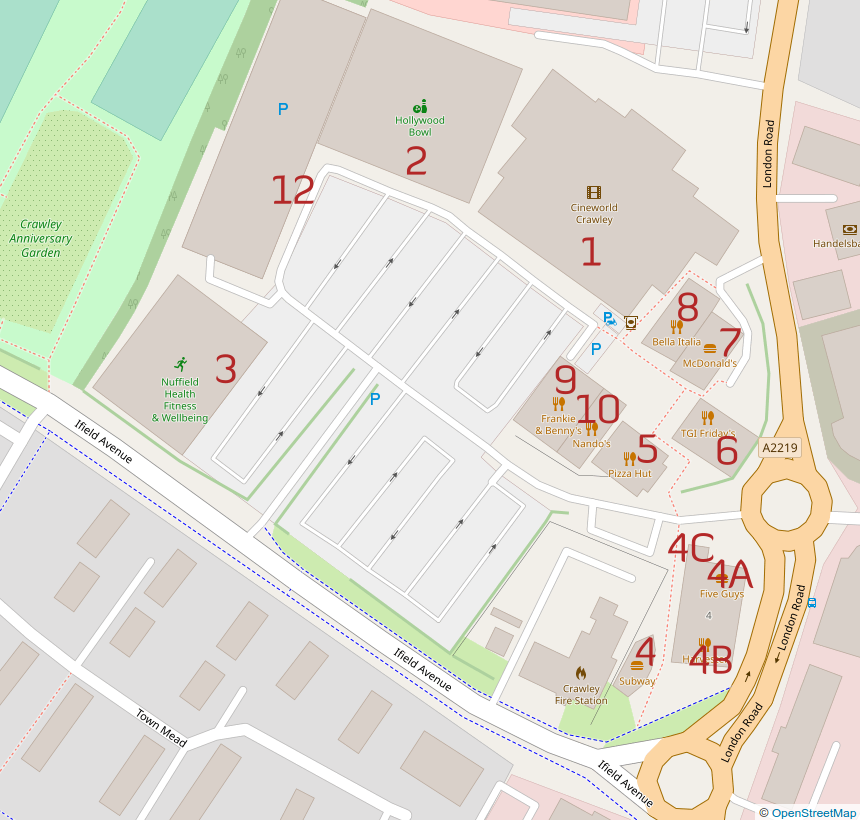 Contact Details
Website

Email

No email

Phone

01293 731171

Address

Unit 12, Crawley Leisure Park, London Road, Crawley, Sussex, RH10 8LR
See More Like This